| | | |
| --- | --- | --- |
| | Civil Engineering Projects | |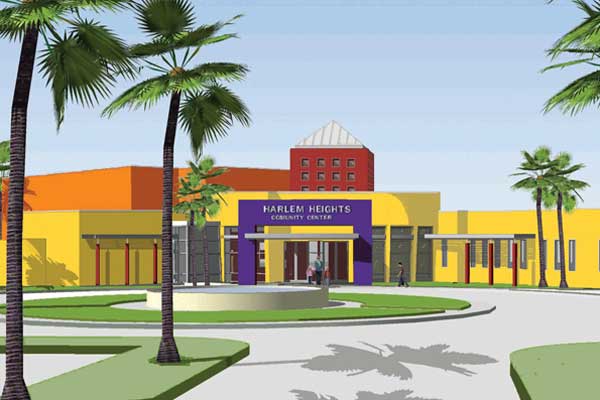 Harlem Heights Cultural Arts & Community Center
15570 Hagie Drive, Fort Myers, FL33908
Project Description: The Harlem Heights Cultural Arts & Community Center is located on Hagie Drive in South Fort Myers. The 14,000 square foot building will provide a 250-seat auditorium, indoor and outdoor stages, an art gallery, classrooms, teen and adult lounges, a computer center and full industrial kitchen. Upon completion, the Community Center will offer a variety of classes and programs for children and adults. The center will also be the home of the Senior Friendship Centers lunch program, which offers a daily hot lunch to local senior citizens.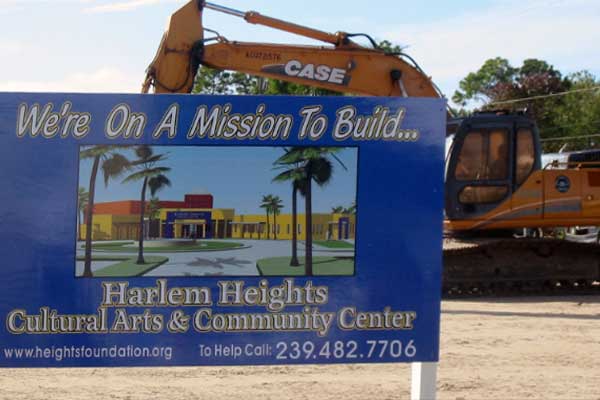 The center is located on a 4.89-acre parcel adjacent to the Harlem Heights Community Park. Separated by a drainage canal, the Community Center will include a pedestrian bridge crossing which will allow for easy access between the two attractions. The Community Center will also have mulched walking paths, a picnic shelter, paved and grass parking areas, and a future amenities area to allow for the possibility of expansion of the center's facilities.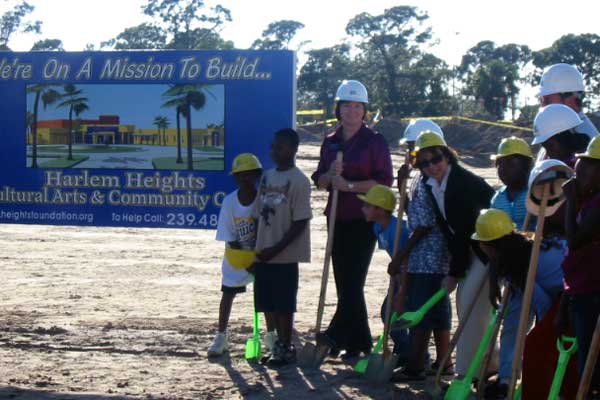 Permitting: Lee County Development Services, South Florida Water Management District, Lee County Utilities, Lee County Department of Health, and Florida Department of Environmental Protection
Architect: GMA Architects
General Contractor: Owens-Ames-Kimball Company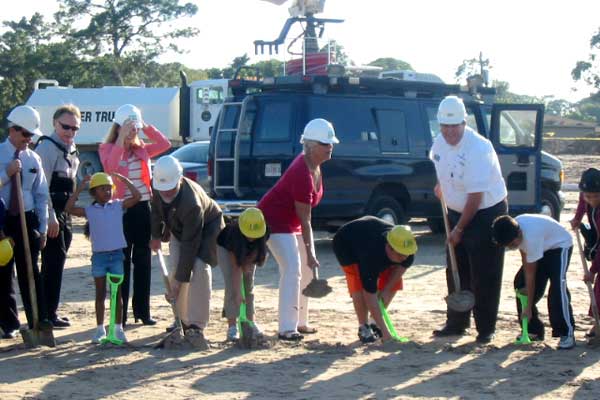 For more information on the community center, please click on the links below.
Please check out the Senior Friendship Centers website at FriendshipCenters.org
Please check out the Heights Foundation, Inc.'s website at HeightsFoundation.org