Our Team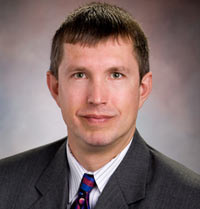 Dean Martin, P.E.
Owner/Founder





Phone Number: (239) 433-4231
Fax Number: (239) 433-9632
Email: dean@tdmconsulting.com

Education: B. S. Engineering of Mines – 1988
West Virginia University

Certifications: Professional Engineer, Florida; License No. 52022 - 1997
Qualified Stormwater Management Inspector, License No. 2992
LEED® Green Associate Designation – 2009
Green Building Certification Institute (GBCI)

TDM Consulting, Inc. was established in 2003 by Dean Martin. Dean has over nineteen years experience in Civil Engineering in Southwest Florida and has engineered numerous projects ranging from single and multi-family residential developments to churches, community facilities, and commercial and industrial projects. Dean is involved in every project and is instrumental in the quality control of all civil engineering plans.
TDM Consulting is actively working in Southwest Florida, including Lee, Charlotte, Collier, and Hendry Counties, providing an extensive scope of services, including site design and construction plans, project management, due diligence, drainage systems, and utility infrastructure, as well as stormwater management, traffic impact studies, and planning and zoning consulting services.

Veronica Martin
Senior Planner/Project Manager





Phone Number: (239) 433-4231
Fax Number: (239) 433-9632
Email: vmartin@tdmconsulting.com

Education: B. S. Architectural Engineering – 1989
Fairmont State College

Veronica joined TDM Consulting in 2006 as a Planner/Project Manager and has been accepted as an expert witness in Land Development Code throughout Southwest Florida. Her experience encompasses all phases of planning, including Project Management, Site Design, Planned Developments, Comprehensive Plan Amendments, Conventional Rezonings, Special Exceptions, Conditional Use Approval, Bonus Density, and Variances. Ms. Martin plays a key role in our large, more complex projects, as well as several fast-tracked projects. Projects of this scale and complexity require coordination with numerous agencies, firms, professional consultants, and support staff. As a Project Manager, Ms. Martin is detailed, diligent, timely, and attentive to our client's needs and expectations.


Melissa Little
CADD Manager
Phone Number: (239) 433-4231
Fax Number: (239) 433-9632
Email: mlittle@tdmconsulting.com
Education: A. S. Networking Services Technology – 2011
Edison State College
Drafting & Design 1996
East Central Technical College
Certifications: IMSA Signs & Markings Certification, DD-57363
IMSA Certified Work Zone Traffic Control Specialist
Land Desktop Fundamentals Certification

Ms. Little rejoined TDM Consulting in March 2012 as CADD Manager. Her professional career started in the United States Air Force and after earning her degree in Computer Aided Drafting & Design, has been focused on the civil engineering field. Ms. Little has over 14 years experience in the engineering field and has worked in both public and private sectors. Her expertise ranges from roadway projects to utility design to site construction. Her level of professionalism and expertise make her a valuable asset to our team.

Michelle Addario
Project Coordinator/Office Manager





Phone Number: (239) 433-4231
Fax Number: (239) 433-9632
Email: maddario@tdmconsulting.com

Education: Southwest Florida College of Business
Ms. Addario joined TDM Consulting, Inc. in February 2006. Ms. Addario performs dual roles as TDM's Office Manager and Project Coordinator and has an extensive background in Customer Relations and Accounting. As a Project Coordinator, Ms. Addario works with clients, Project Managers, and other professional consultants to complete submittals, meet deadlines, and ensure that every project progresses in an efficient and timely manner. In addition to her role in project development, Ms. Addario is also responsible for the day to day operations of the office including payroll, accounts receivable, and accounts payable.